Today's Sports Roundtable is on the early-season success of the 2017 Milwaukee Brewers. Are the Brewers built to last, or is regression coming? We asked our iHeartMedia Wisconsin (Milwaukee, Madison, Eau Claire) sports personalities about their thoughts on the 2017 Milwaukee Brewers at the quarter mark of the season.
#1: Have the Milwaukee Brewers met or exceeded your expectations, or is it too early to tell?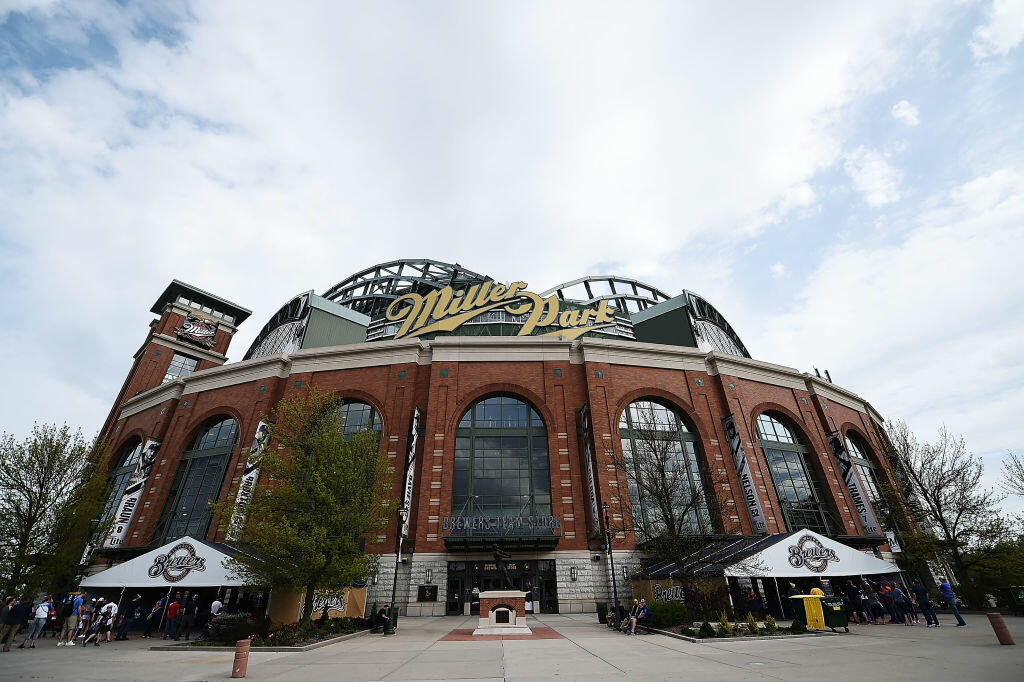 Photo: Getty Images
Mike Heller @HellerSports, Host (Statewide): Exceeded expectations. I thought the Brewers would be better than 2016 with their lineup, but not this much better. Pitching has been what I thought it would be. Scoring and offensive production has been better than anyone could have imagined.
Drew Olson @DrewOlsonMKE, Host (Milwaukee & Statewide): So far, the Brewers have exceeded my expectations. I thought it would take time for bullpen roles to shake out, and it has, given Neftali Feliz's issues. But, the offense has been fantastic and they have been able to out-hit many of their pitching deficiencies.
Brian Posick @brian_posick, Sports Director (Milwaukee/Madison): They've certainly exceeded my expectations so far, and to complete the Sunday comeback without Ryan Braun or Travis Shaw was extremely impressive. But, it's May 15th. Let's see where they are on July 15th.
Mike Sullivan @Michael10075034, WBA Hall of Fame Broadcaster (Eau Claire): Offensively: exceeded. Pitching: met.
Jon Arias @JonAriasRadio, Host/Producer (Statewide): Exceeded expectations for sure. I thought the team would be fine, not great, with stretches of bad play. To be 21-18 in mid-May kind of blows my mind. If I showed you just the pitching stats for this staff, you'd think there is no way that team is above .500. Thank goodness for a high-powered offense.
Armen Saryan @ArmenSaryan, Host/Producer (Milwaukee): If we are judging up to this point, I think we would have to obviously say they have exceeded expectations. However, to judge overall, it really takes 162 games. Unless they win 90 by August, of course.
Joel Finkelman @JoelFinkelman, Host/Producer (Madison): The Brewers haven't just surpassed expectations, they have shattered them. Most recent years, the team has been out of contention by tax day, and this year, they've reached an extra month of having a shot. It certainly is far too early to know what they will do long term, but the fact that the team has been relevant for six whole weeks is really something.
Pete Knutson @SportingPete, Sports Director (Eau Claire): They have exceeded my expectations. I don't think a ton of people expected Eric Thames to be playing this well. Look at some of their role-type of players too in Pina and Perez, and the start of the season looks pretty great. For me, this season hasn't really reached a point where you can tell much. I don't think the Brewers are one of the five best teams in the NL or even one of the ten best teams in the MLB, so I doubt they'll get to the playoffs. However, the Cubs are under .500, who would have expected that?
Jimmie Kaska @jimmiekaska, Utility Outfielder/1B (Statewide): Exceeded for sure. I mean, it's not like anyone expected the Brewers to be somewhat relevant after the first month of the year, right?
#2: Who is the biggest surprise on the Milwaukee Brewers not named Eric Thames?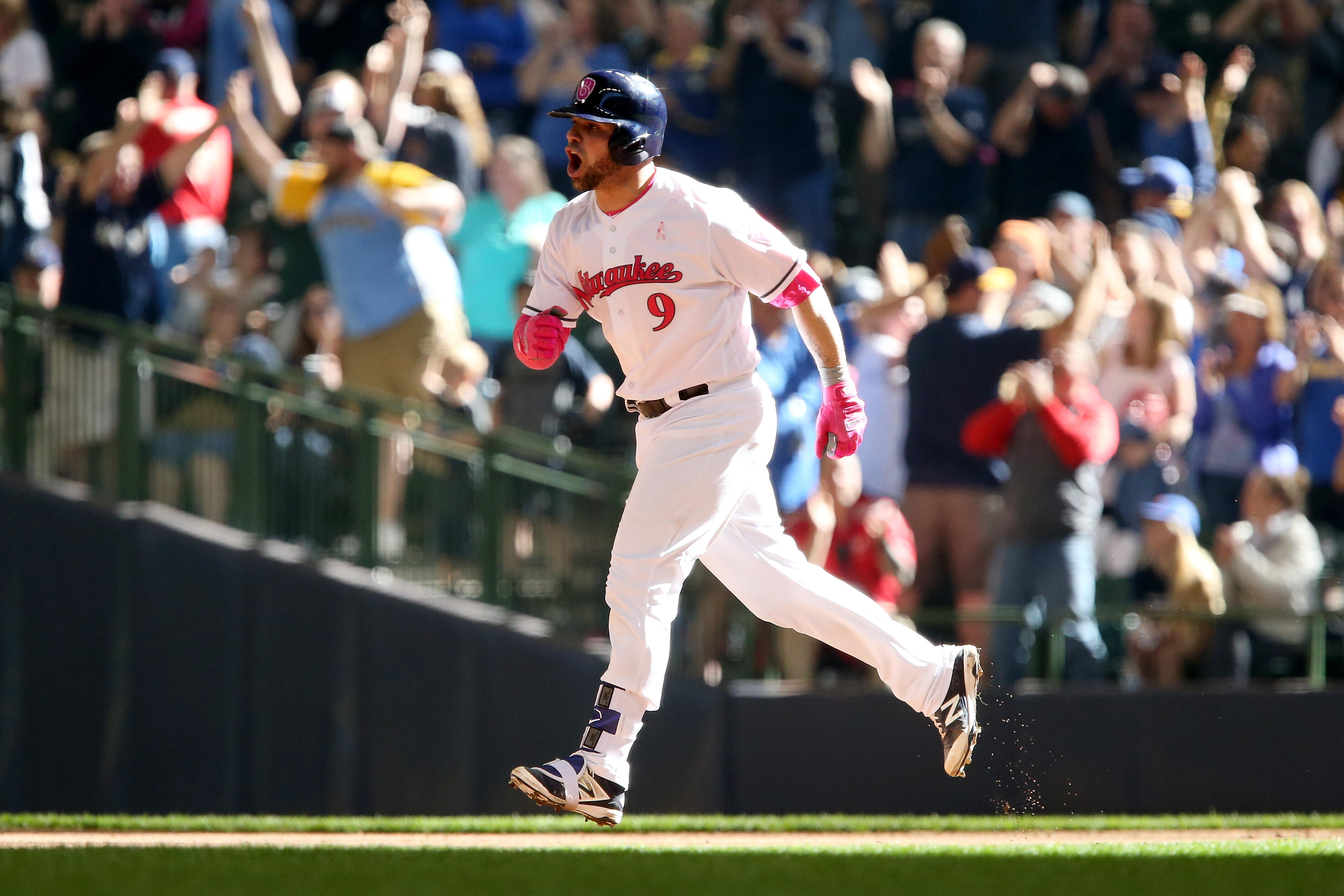 Photo: Getty Images
Joel Finkelman: The Brewers have two new catchers this season, and so far, this is their combined stat line: .293 AVG, 23 runs, 21 RBI. I would say the combination of Manny Pina and Jett Bandy (Bandy and the Jetts) have been this year's biggest surprise, other than Thames.
Armen Saryan: How about the 2-headed monster at catcher of Manny Pina and Jett Bandy? Both guys had absolutely no expectations, were unknown to most, and both are mashing the ball and making great defensive plays. The Brewers getting this much value from this position is a total revelation.
Drew Olson: I think the catching duo – Jett Bandy and Manny Pina – has been the biggest surprise. I thought it was going to be very difficult for the Brewers to replace Jonathan Lucroy's production – both in terms of handling the staff and providing all-star caliber offense. But, Bandy and Pina have been terrific so far.
Mike Heller: Travis Shaw has been consistent and productive. He's played better defensively than most thought—and his offensive numbers have been outstanding. Leaving the media pressure of Boston has suited Shaw very well.
Jon Arias: Travis Shaw. I know it's still way to early to look at projections, but what the heck? He's on pace for 33 home runs this season and over 120 RBI.
Brian Posick: Travis Shaw. He's hitting .283 with a team-best 31 RBI's from the 4-hole. His 19 extra-base hits are second behind Thames' 22. Honorable mentions to Manny Pina and Corey Knebel.
Mike Sullivan: Corey Knebel (0.90 ERA through 21 games as of May 15).
Jimmie Kaska: Hernán Pérez is batting .291 in 33 games played (now a career .260 hitter), and has started at six different positions, with the ability to step in at catcher if needed (although that position has been covered well this year in another surprise).
Pete Knutson: Matt Garza. I would not have expected him to have a 2.23 ERA. He has seemed to underachieve for a lot of his career, and I was expecting the same this season. He seems to have new life in Milwaukee.
#3: Is Craig's Crushers the best nickname we have for this team? What would you recommend as an alternative?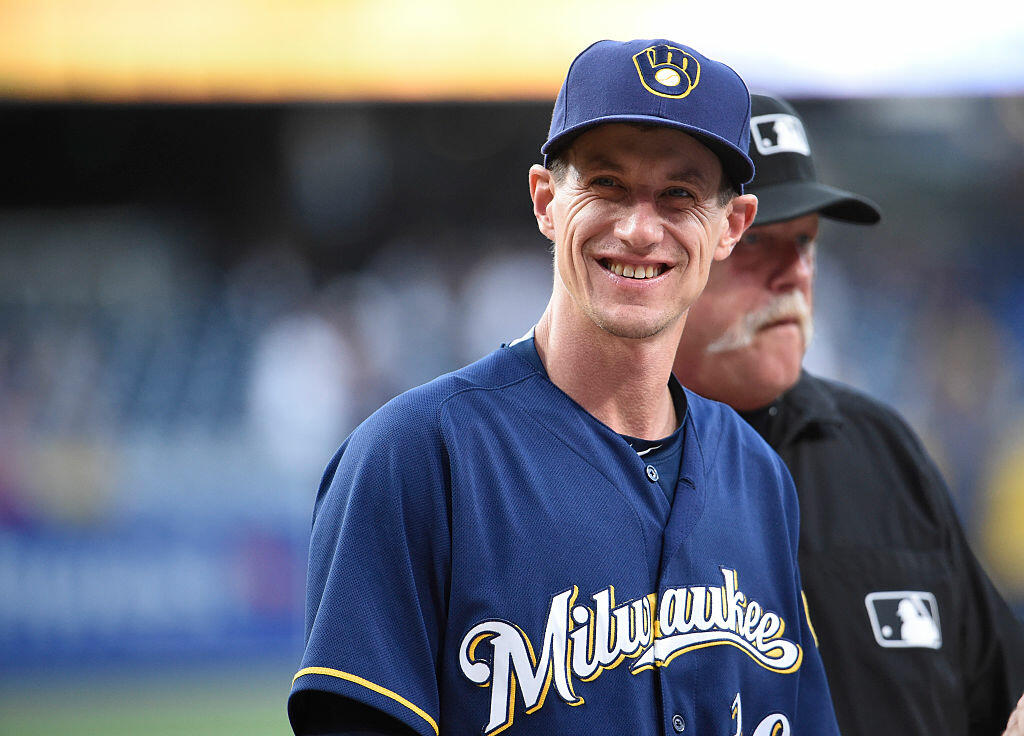 Photo: Getty Images
Armen Saryan: Oh boy, I hope not. It's fine I guess, and I like quirky things like that. But there has to be something better...right?
Joel Finkelman: The alliteration alone is superbly-salacious (see what I did there?). Also last time I checked, the Brewers are still in first place for homers, second in triples, and third in doubles. Crush away boys.
Drew Olson: I think Craig himself would tell you that's pretty lame. Nicknames need to evolve organically. That one seems forced. Let's let it breathe a bit before we start looking for t-shirt slogans.
Jimmie Kaska: A few years back, former Brewers outfielder Mike Cameron saw a couple of little boys running through the locker room towards Craig, and Cameron flashed a huge smile and said, "hey, it's the Counsell-men!" That might work?
Pete Knutson: Garza's Wowzas?
Mike Sullivan: Miller Park Maulers?
Mike Heller: The Crush Counsell or Counsell's Crushers.
Jon Arias: We had one listener suggest Craig's Council. I thought that would make a pretty kick-ass poster. Like one of those ones from the 80's or 90's with all the Brewers sluggers' on it. Arms crossed looking mean, with Counsell in the middle sitting behind a desk or something.
#4: How many wins will the Brewers finish the season with?
[Editor's note: Before the year, the over/under was 69.5 wins, and last year, Milwaukee won 73]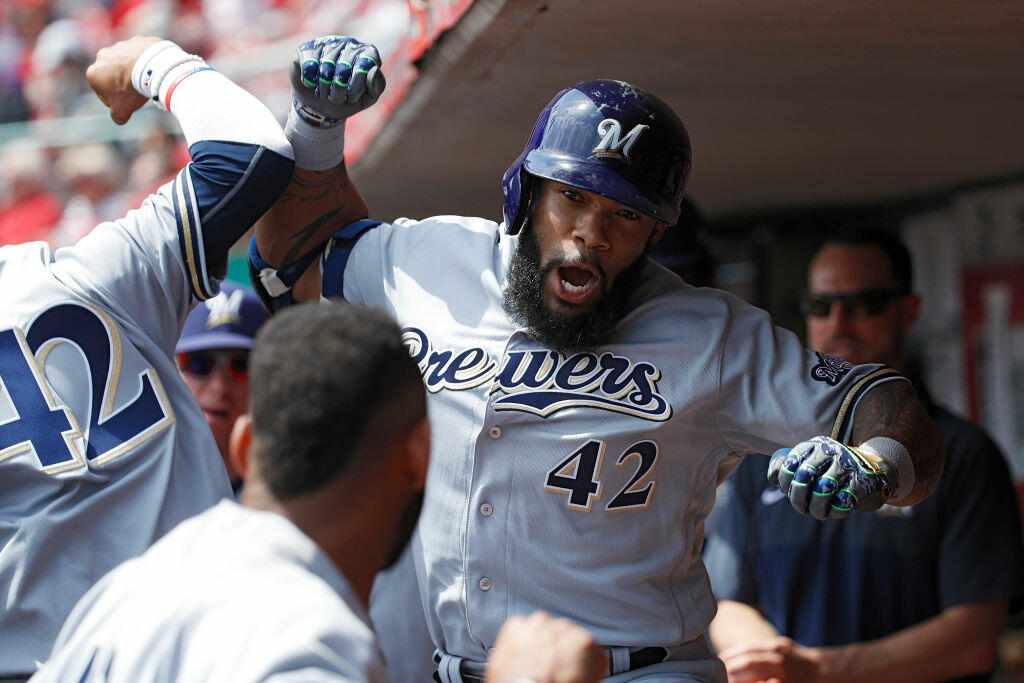 Photo: Getty Images
Jon Arias: I picked 78 at the start of the year. I'll stay with that for now.
Brian Posick: I'll say 77, but check back again with me in July.
Joel Finkelman: My projection going into the year was about 76 wins, and I am going to stick to that number. There are some things that will need to regress to the mean. Eric Thames started his regression to being human again about a week and a half ago, and I'm not figuring that Many Pina and Jett Bandy can continue to bat .293 combined. On top of that, Chase Anderson has revealed that his first few starts may have been more of an outlier that we had hoped, and Matt Garza is the best starter statistically on the staff. If you think that last part is going to continue long-term, you are literally insane.
Armen Saryan: My preseason prediction was 76, and there is still a lot of time for this team to regress to a number like that, so I don't want to get too ahead of myself. This team still struggles mightily to get outs consistently. However, I would feel good about the over with a number like [the over/under of] 69.5.
Pete Knutson: More wins than last year, but not by much. I'd say 75.
Mike Sullivan: 75.
Drew Olson: It's a loooooong season. I think the 73 mark is a decent barometer. You don't fool anyone over the course of 162 games. The Brewers' pitching seems thin and they are an injury (like Ryan Braun's) or two away from being hobbled significantly on offense. Right now, I think equaling or besting last year's total would be a good target. I like the over on 69.5, but it's still really early to project this as something close to a .500 team.
Mike Heller: I think it's fair to say that the Brewers will easily exceed their predicted over/under and 2016 win total. The question is, can the impressive offensive numbers continue to cover up for the failures of the pitching staff? Craig Counsell has a roster that competes, and because there are so many young players vying for their opportunity, it creates great competition, and that leads to success. This team can surprise.
Jimmie Kaska: I picked 71 before the year, figuring that they'd fall a tad after trading away a chunk of the season's worth of Jonathan Lucroy and some bullpen arms, and would trade a few more guys this year. It looks pessimistic now, but we'll see what happens.
#5: What is the earliest day you can get excited about the standings in a baseball season?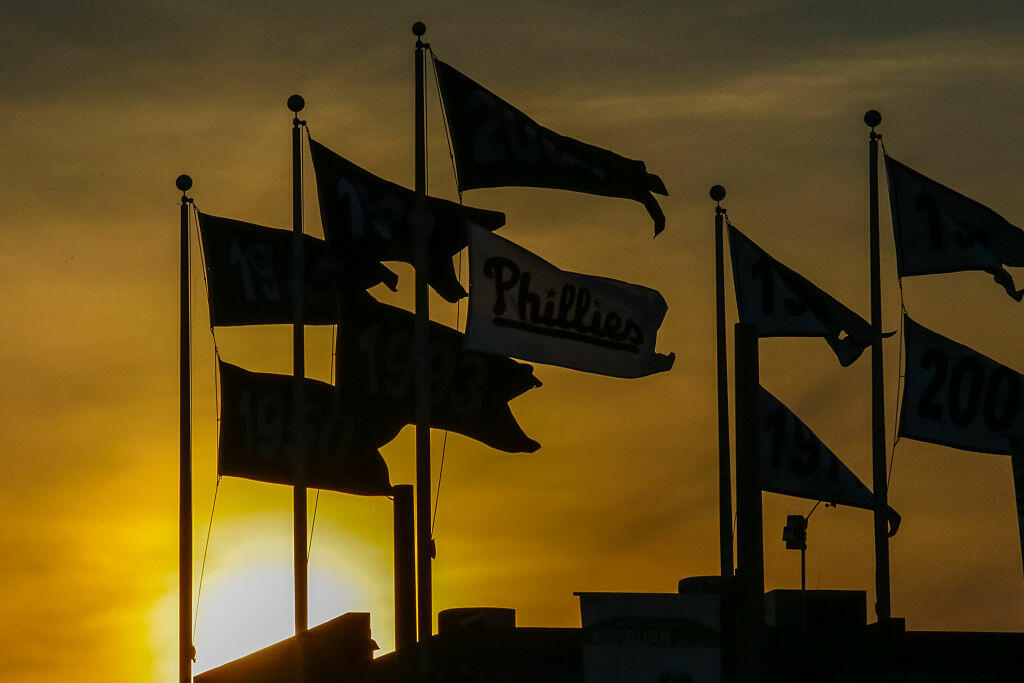 Photo: Getty Images
Mike Sullivan: For me, March 31st. For most people, August 23rd.
Brian Posick: Opening Day!
Jon Arias: Baseball people say after Memorial Day is the time to glance at the standings and then start to dream a bit. I'll go with that.
Armen Saryan: I always liked Flag Day (June 14th) as a checkpoint to look up and really start following the standings. But, it's never too early to get excited about the great game of baseball.
Drew Olson: I've always thought it was silly start looking at the standings before Memorial Day. Even then, it's early. With the second wild-card, I think even July 4 – another common landmark – may be a tad early. Teams can go on runs in July that impact their approach to the trading deadline, which I think needs to be pushed back a couple weeks, if not a month. It's fun to look at the standings and see the surprises in the first two months and the Brewers are one of those surprises, undoubtedly. But, it's not really that meaningful.
Joel Finkelman: August 1st is the first true time to look at a scoreboard and have it mean anything. This is a point in the season where the trade deadline is close enough that your team will have to decide if they are buyers or sellers.
Pete Knutson: Let me know where everyone stands on August 14th, at the end of the Northwoods League season. [Editor's note: Pete is the play-by-play broadcaster for the Eau Claire Express of the NWL]
Mike Heller: You can get excited whenever you want. Baseball is not just about the destination—sometimes it's okay to stop and enjoy the view (or the standings). It doesn't really mean anything until you get to mid-July (the All-Star break). The second Wild Card means that playing .500 baseball has you playing meaningful games in August and even early September. That could happen here. This is a fun "building" season for the Brewers—enjoy it.